Board of Directors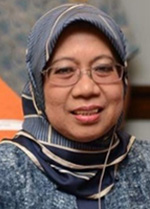 DATUK (Dr) HAFSAH BINTI HASHIM  – President of Arab Malaysian Chamber Of Commerce
Dato' (Dr.) Hafsah Hashim is the former Chief Executive Officer of the SME Corporation Malaysia (SME Corp. Malaysia).
Currently:
1. SME Advisor, Bank Islam.
2. Chairman, Pharmaniaga Berhad.
3. President, Arab – Malaysia Chamber of Commerce.
4. International Board Advisory Member, Monsha'at ( Saudi Arabia SME Development Authority).
5. Board Member Johor Corporation.
6. Board Member SIRIM Bhd.
7. Board Member Zurich Takaful.
9. Chairman SIRIM Tech Ventures Sdn Bhd Chairman Serunai Commerce Sdn Bhd.
She holds a Bachelor in Applied Science from Science University of Malaysia (Polymer Science & Technology) (1982), Masters in Business Administration (MBA) from Aston University, United Kingdom (1995) and Received Honorary Doctorate (Entrepreneurship) from University Tenaga Malaysia (2016). Datuk (Dr.) Datuk (Dr Hafsah) sits on the Boards of among others, the Johor Corporation, SIRIM Berhad and Yayasan Pembangunan Ekonomi Islam Malaysia (YaPEIM). She has also been appointed as the 'Professor of Practice' of the Putra Business School, and Adjunct Professor for College of Business Management & Accounting, Universiti Tenaga Nasional (UNITEN) as well as Panel Adjunct Professor for Academic and International of Universiti Teknologi Malaysia. For her outstanding work in formulating the SME Masterplan and the role of SMEs in sustainable development goals (SDGs), she has been invited to speak at the august Houses of:
1. The New Zealand Parliament, in 2012
2. The House of Lords, United Kingdom, in 2013;
3. The United Nations, New York 2016 and 2018;
4. World Trade Organisation (WTO), Geneva, 2016 & 2017;
5. The World Bank, New York, 2016 and 2018; and
6. The European Parliament, 2018 at Brussels
Contact Details:
Unit 1-17-1,
Menara Bangkok Bank @Berjaya Central Park,
No.105 Jalan Ampang,
50450 Kuala Lumpur,
Malaysia.
---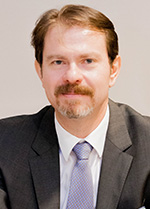 Mr Ala' Eddin Husni  – Vice President (Arab) – Arab Malaysian Chamber Of Commerce
Mr Ala' Eddin is Chief Representative of Arab Potash Co. Plc – Kuala Lumpur Representative Office
Mr. Ala'Eddin has a Masters degree in Marketing as well as a degree in Business Administration. He started his career 15 years ago by being extensively involved in the international and commodity industry, specifically in the marketing, logistics and trade of Potash and Magnesia. Mr. Ala'Eddin has proven to be capable of handling the market of potash in the Asian region since heading the Arab Potash Company's office in Malaysia for the past 7 years.
Contact Details:
Unit 1-17-1,
Menara Bangkok Bank @Berjaya Central Park,
No.105 Jalan Ampang,
50450 Kuala Lumpur,
Malaysia.
---
Puan Amnah Shaari – Vice President (Malaysian) – Arab Malaysian Chamber Of Commerce
Founder of Beyond Corporate House Sdn Bhd.
Puan Amnah is the founder one of Malaysia's fastest growing consultancies, specializing in helping foreign entities to grow their businesses in Malaysia and abroad. With a Masters degree in International Relations, Management and Political Science, Puan Amnah's insights into the international economy are a testament to her success.
Contact Details:
Beyond Corporate House Sdn Bhd
Unit 1-17-1,
Menara Bangkok Bank @Berjaya Central Park,
No.105 Jalan Ampang,
50450 Kuala Lumpur,
Malaysia.
Tel: (+60)3 2078 9990 [Ms Harvinder]
Fax: (+60)3 2078 0991
---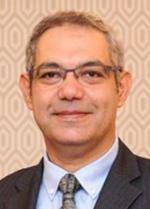 MR AHMED TAHOUN – Board Director of Arab Malaysian Chamber Of Commerce
Ahmed Tahoun holds engineering Degree in Computer Science and Automatic Control from Alexandria University (Egypt); Senior Executive Business Diploma from Columbia University (USA) and enrolled in MBA with Maastricht School of Management (Holland).
Mr. Tahoun has over 20 years of experience in Oil & Gas industry. He joined Schlumberger as Wireline Field Engineer in 1990 and worked in Egypt, Syria, Yemen and Qatar. He then started his management career moving to Egypt as district manager, then to Paris as HQ personnel development manager where he developed the globally recognized XPERT career program for field specialist. In 2002 Mr. Tahoun moved to Malaysia as general manager for Schlumberger Peninsula Malaysia Oilfield services and Wireline General Manager for Brunei, Malaysia and Philippines. He became the Technical Manager for Schlumberger research center in Japan in 2005 where he developed the first Oilfield Robot and he is the co-inventor of pioneering underground automation devices.
Mr. Tahoun was a board member of OMNI Enterprises Holdings from 2004 to 2009 (now Tercel oilfield Products).
In 2006 Mr Tahoun moved as full time executive of OMNI to set up its Asia Pacific and delivered to the company sound achievements including positive financial profit in 2009 despite market dynamics; recognized as pioneer and obtained highest tax incentives from Malaysian Government; Establishment of cost effective high-tech manufacturing center near KL; and positioned the company to gain market respect and compete on Technology with high margins.
Mr. Tahoun is the founder of MIT Technologies, a company that is dedicated to engineering and design of new technologies to improve drilling economics of Oil & Gas wells. The portfolio of its scope carries potential number of innovative patents to benefit the academia and industry. MIT supports interaction with universities and sponsoring of post graduate degrees in various academic lines.
He was an Exco Member of the Society of Petroleum Engineers – Terengganu Chapter from 2003 to 2005, and is a director of Arab-Malaysian Chamber of Commerce from 2009 to date (www.AMCC.com.my).
He holds many business awards during his career in recognition of business achievement, technology deployment, profitability and market growth as well as leadership in Health, Safety & Environment. He is inventor and a co-inventor of a number of patent applications in US, Europe, Japan and Malaysia.
---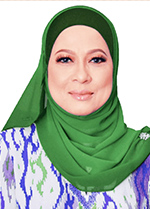 DATO' HAZIMAH ZAINUDDIN –Board Director of Arab Malaysian Chamber Of Commerce
As a motorsport enthusiast, Dato' Hazimah has always had a fascination for all things related to cars.
It was, therefore, quite natural that her first business venture involved supplying automotive parts. Although conditions had been tough, she managed to succeed in the business. From this experience, the seed for entrepreneurship became firmly embedded in her and she knew that the platform would relate to her natural fascination in automotive and engines.
In 1991, Dato' Hazimah incorporated the company, Hyrax Oil Sdn Bhd through a partnership with a Korean grease manufacturer, Chunmi Lubricants Company Ltd.
Under Dato' Hazimah's leadership and astute business sense, Hyrax Oil Sdn Bhd began producing a broad range of lubricants from its own plant in Klang way back in 1995. Her business acumen has enabled Hyrax Oil Sdn Bhd to grow from strength to strength and the company now exports its petroleum products to all over the world.
The company's market reach extends to more than 35 countries worldwide primarily in South East Asia, South Asia, Africa and the Middle East. In addition, Hyrax Oil works in partnership with the National Oil Companies such as that of Sri Lanka, Mozambique, Kenya, Ghana, Botswana and Namibia to supply them with a comprehensive range of lubricants. The export markets for Hyrax Oil now account for more than 70% of the company's annual sales turnover.
The company has also embarked on its next phase of growth which include establishing manufacturing plants overseas and exporting its technology and know-how to its international business partners. These plants are strategically located and give Hyrax Oil access to regional markets through trade agreements with the targeted countries.
Due to her vast experiences and knowledge in the lubricants industry, Dato' Hazimah was selected to join in as a pioneering member of the council of the newly formed Asian Lubricant Manufacturers Union (ALMU) in November 2017.
Apart from being at the helm of Hyrax Oil, Dato' Hazimah was the longest serving member of the board of Directors of MATRADE – the Malaysian Government agency tasked by the Ministry of International Trade & Industry with the promotion of Malaysian exports to the rest of the world from 2003 until 2017. Dato' Hazimah was invited to rejoin the Board of Directors in January 2019.
She also takes time to be active in various non-governmental organisations (NGOs) especially those related to the development of entrepreneurship such as the Association of Bumiputera Women in Business and Professional (Peniagawati), the Association of Vendors of Tenaga Nasional Berhad (PUTM) and the Federation of Malaysian Manufacturers (FMM).
From 2012 to 2013, Dato' Hazimah also served as a member of PEMUDAH, a unit within the Malaysian Prime Minister's Department that is tasked to facilitate and improvise business opportunities in Malaysia.
Dato' Hazimah also sits amongst a distinguished SME Business Advisory Panel and is recently appointed as a Director for the Centre of Entrepreneur Development and Research Sdn. Bhd. (CEDAR) – a subsidiary of SME Bank in Malaysia.
In the international arena, Dato' Hazimah was awarded the Malaysian Icon of Women Entrepreneurs at the prestigious Iconograph Women Icons of APEC held in Manila in 2015 and also conferred as Commonwealth Woman Entrepreneur of the Year 2018 in London during the Heads of Government Meeting by The Commonwealth Businesswomen's Network (CBW) – an accredited organisation focused on women's economic empowerment recognised by 53 governments across five continents.
Under the helm of Dato' Hazimah, her company, Hyrax Oil Sdn Bhd has also been awarded with numerous awards and accolades. The most recent was the MATRADE Export Award 2018 by the Malaysia External Trade Development Corporation (Matrade).
Dato' Hazimah was also selected from amongst Malaysia's elite women leaders and entrepreneurs to attend the "The Female and Entrepreneurial Leadership program" sponsored and hosted by Oxford Dynamics in London. The program was well attended by some of the world's leading women entrepreneurs.
Dato' actively participates in governmental business initiatives by giving talks and also knowledge sharing in dialogues to improve the business environment and also in the promotion of Malaysia to the outside world. Amongst these dialogues are the Khazanah Megatrends Forum 2013 where Dato' presented her Key Note Address and her participation in the 4th Qatar International Business Women Forum in 2013.
Her successes both domestic and international has gained her considerable repute and she is repeatedly asked to present conference papers and speak in international forums such as the Global Summit of Women in Greece (2012), the Ernst & Young World Entrepreneur of the Year in Monte Carlo (2013), the EY Entrepreneurial Winning Women 10th Anniversary in California, United States (2017) and The Woman Muslim Rania Award (2017) as well, along with many conferences in her home country of Malaysia.
She served as the Chairperson of Perbadanan Usahawan Nasional Berhad (PUNB) from September 2018 to July 2020 and is actively involved in various non-governmental associations (NGO's), namely the Association of Bumiputera Woman in Business and Professions, Malaysia (Peniagawati), Association of Vendors of Tenaga Nasional (PUTM) and the Federation of Malaysian Manufacturers (FMM).
Although relentless in her pursuit of her entrepreneurial passion, Dato' Hazimah still finds time to fulfil her social responsibility as well as help budding entrepreneurs, especially the women.
---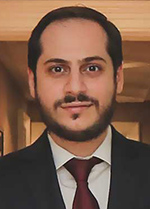 MR. AHMED KAMIL AL ALMI – Board Director of Arab Malaysian Chamber Of Commerce
He is managing director of Alami Commodities Sdn. Bhd. Alami Commodities was established in 1999 trading and exporting Palm Oils in bulk.
In 2015, Mr. Ahmed took over the company and expanded the business portfolio into manufacturing and exporting palm oil finished and consumer products; Hance we have increased the market share having exported to over 60 countries around the globe.
---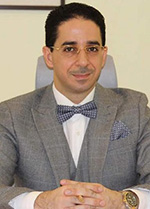 Dr. M USTAFA Al K AFAGI – Board Director of Arab Malaysian Chamber Of Commerce
Bachelor Degree in medicine and general surgery, Iraqi Board student for the degree of the Fellowship of the Iraqi Commission for Medical specialization in General Surgery, December 2012) Master General Surgery in University Kebangsaan Malaysia /Kuala Lumpur. Dr. Mustafa is member of MUGIS: Malaysia Upper GI society, MyMBSS: Malaysia Metabolic and Bariatric Society, IFSO: International Federation for the Surgery of Obesity and Metabolic Disorders, PENSMA: The Parentral and Entral Nutrition Society of Malaysia, SELSMA: Society of Endoscopic and Laparoscopic Surgery Malaysia. He is currently in Clinical Consultant in the Upper Gastrointestinal and Bariatric Surgery Unit in Hospital University Kebangsaan Malaysia, Visiting Consultant In KPJ Ampang Puteri Specialist Hospital (KPJ Health Group of Hospitals), and Visiting Consultant in iHEAL Medical Centre ( Midvally City – IGB Building ).
Contact Details:
Unit 1-17-1,
Menara Bangkok Bank @Berjaya Central Park,
No.105 Jalan Ampang,
50450 Kuala Lumpur,
Malaysia.